In a rented garage in 1998 California, complete with innumerable computer desktops and a solitary tennis table, Stanford University PhD students Sergey Brin and Larry Page worked diligently on their technological brainchild. In between imaginable games of repetitious ping pong and critical coffee interludes, Google was born on 4 September of that year. In an age of dial-up Internet and digital video disks, its creation was acclaimed but remarkably not considered as ground-breaking. "Search engines or internet portals have been around since the early days of the internet," writes ThoughtCo's Mary Bellis. "But it was Google, a relative latecomer, that would go on to become the premier destination for finding just about anything out on the World Wide Web."
Today, Google search is deemed the most-visited internet site on the planet, with 5.6million searches made on a daily basis, and obtains 92 per cent of the search engine market. Adorned with a plethora of innovative features like Google Analytics, which allows companies to track and measure performance, and Google AdSense, whereby users can gain profit through content monetization, it is easy to understand why.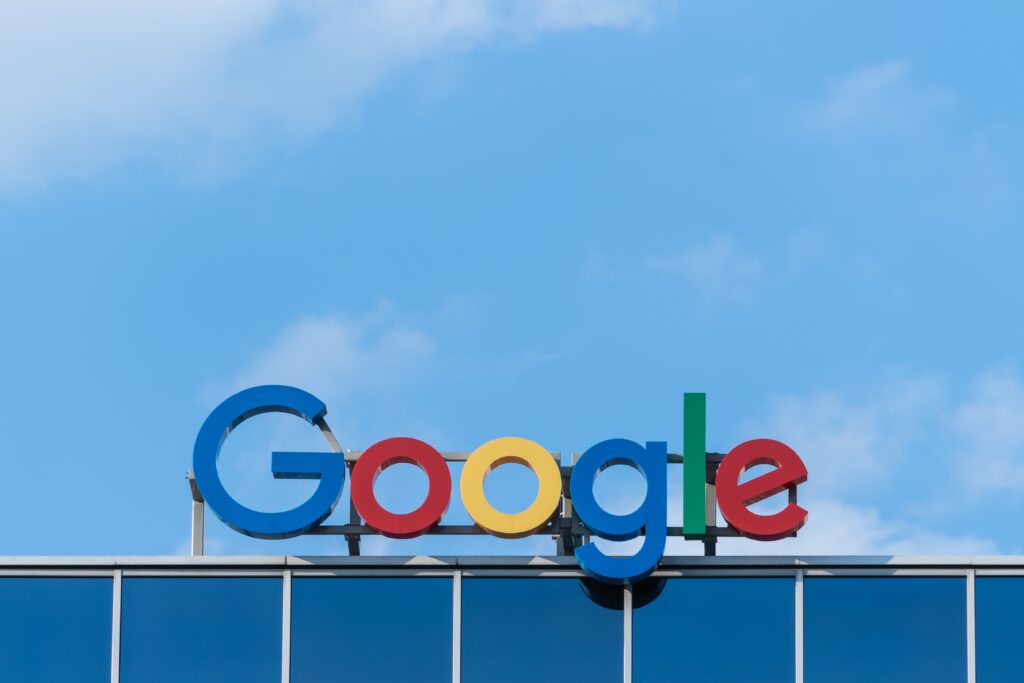 In 2022, retailers are presented with another ingenious and increasingly prevalent Google feature, of which experts have described as a milestone in terms of large-scale campaigns, through the conception of Performance Max in November 2021. Google defines it as "a new goal-based campaign type" that permits "performance advertisers to access all of their Google Ads inventory from a single campaign". Here, the company suggests its effectiveness is down to the fact that "creating one easy-to-manage campaign" makes it easier for users to promote their services and products. Roger Janik of Forbes magazine and FairMarketing CEO implies that this is because the tool utilises a combination of automated and "machine learning for the creation and optimization of automated digital ads". These ads subsequently allow companies to meet particular goals and locate consumer bases "wherever they happen to be on the web". Consumers can then be reached with relevant advertising on an abundance of platforms, including Gmail, YouTube, search, maps and more, which enhances campaign performances and ultimately grants businesses a competitive edge.
When can retailers utilise Performance Max effectively?
According to Google, it is suggested that performance Max utilisation is most effective when companies obtain particular goals, such as lead creation or online and offline sales. It can also be highly effective when companies wish to expand a campaign's performance, as long as it is not restricted by which channels its advertising materialises on. Moreover, the tool is also useful for companies who aim to acquire further conversion and reach value outside of "keyword-based Search campaigns."
What are the key features of Performance Max?
Retailers should additionally acknowledge the essential components of Performance Max campaigns. This includes:
1.) Audience Signals: Retailers can successfully notify Google when a portion of users are expected to convert. Specifically, an audience is a mixture of existing audiences and the demographics a user chooses. Here, it is possible to add audiences in these divisions:
Custom segments: custom audiences that a user has formerly generated based on the likes of search activity, visited websites and utilised apps.
Demographics: which ages, genders, parental status, and income levels to target or exclude
Owned data: this can include what is known as remarketing lists, which then includes the likes of website visitors.
Interests and detailed demographics: includes innovative demographics like life events.
---
2.) URL Expansion: Influenced by consumer intent, this default component chooses a specific landing page to drive the top audiences that are relevant to company goals. The final URL expansion setting a highly important feature in Performance Max. The feature allows users to decide whether they wish to run ads for the entirety of their website with URL exceptions or certain URLs to be incorporated directly into ads, which can be achieved by turning off URL expansion.
3.) Asset Groups: This includes a set of resources that relate to a solitary theme or audience frameworks. This is a collection of creatives focused on a theme or associated with a target audience. The creatives in an asset group are utilised to collect all ads and develop an inventory for all appropriate ad formats for an advertising goal.
An asset supplied in an asset group can be distributed with other assets from the same collection to generate ads across the likes of:
Google Search.
Google Maps.
Display.
YouTube.
Gmail.
Discover feed
Google partner websites.
Users can form numerous asset groups per campaign to gather assets by theme or to group assets with various targeting activities. They can also generate distinctive asset groups for different final URLs if the assets are not common enough to be utilised within URLs in the domain and users are utilising URL expansion. It is also possible to build multiple asset groups for the same final URL if they wish to modify assets by audience. It is also possible to create numerous asset groups per theme.
---
Performance Max Vs Smart Shopping – The Differences:
Before the domination of artificial intelligence and automation tools, Standard Shopping campaigns were Google's primary shopping service. The mechanism involves consumers simply typing the name of their desired product or service into Google's search engine function, whereby the portal generates seemingly infinite listings and deliver brand names, videos, images prices and descriptions. Conversely, Smart Shopping campaigns blend retailers' present assets and product feed with Google's machine learning to exhibit a selection of advertisements throughout Google systems, which maximises advertisement value. While Standard Shopping campaigns are expected to remain, it's A.I. counterpart, first introduced in May 2018, is set to have a shorter shelf life as Performance Max progresses. It is therefore imperative for retailers to comprehend the differences between Smart Shopping and its replacement:
More campaign types are covered including Text Ads, Display Ads and Shopping Ads.
Product and Ad groups are replaced by asset groups.
Benefits of Performance Max:
Although mechanisms may be shifting, it is important to recognise that Performance Max is advantageous for retailers.
The first benefit is that companies can obtain cheaper marketing costs. As the tool runs on automation, is it unnecessary to manually test campaigns, bidding approaches or agonise about which ad inventory will obtain the top results. Thus, it is generally suggested that Performance Max is one of the most profitable campaign types that retailers can invest their efforts it.
A second benefit is that, as an addition to Google Insights Page, it provides more meaningful insights of data. According to Informatic, this grants users the capacity to view which "audience segments and image combinations" are successful in reaching users. This then allows businesses "to further dial in current and future campaigns".
A third benefit is that it can accelerate campaign launches and ultimately achieve faster results. This is facilitated with the help of Google Signals, which supports businesses in comprehending how users engage with a company's website throughout numerous sessions and devices. Google explains that Signals achieves this by "cross-device reporting, cross-device remarketing and cross-device conversion export to Ads".
Does Performance Max have a future?
With any new online service, users who utilise the tool must learn to navigate it to its full ability to avoid potential difficulties. According to Search Engine Land, these difficulties are usually manual:
Problems can occur if users do not control first-party data. First-party data's importance is continuously increasing as privacy worries grow. Users should avoid this by feeding data into campaigns to enhance targeting.
Users can run into difficulties if they fail to provide Google with adequate optimised feeds. Here, businesses that sell products or obtain various business sites can prevent this by supplying data to Google through Google Merchant Feed. Navigating this tool involves compiling a product list and assigning attributes to each product, whereby the product lists utilises the attributes to accumulate the products.
Manual mistakes can be easily rectified. In contrast with the abundance of benefits and promising key features of Performance Max, their potential to threaten user experience and output is further diminished. With the tool highly anticipated to define the future of online advertising and marketing, it can be said that Performance Max is likely to become a valuable asset to companies worldwide. How valuable will it be to you?
A further helpful resource: